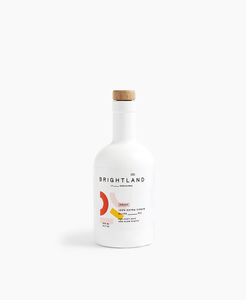 AWAKE is lovingly made with heirloom California Arbequina olives and harvested early by a master miller onsite in a certified organic mill. The olives are milled within 90 minutes of being hand-picked before the olive oil is cold-pressed..
AWAKE comes in a 375 ML/12.7 fl oz glass bottle that has been UV-coated to protect the olive oil from damaging light.
Tasting Notes: Herbaceous, green, grassy, artichoke, complex. Enjoy With: Homemade soups and stews, hearty pastas, warm bread, baked potatoes, roast chicken, roasted veggies, fried eggs and crispy potatoes.